TRIAL PRESENTATION SPECIALISTS: VIDEO SERVICES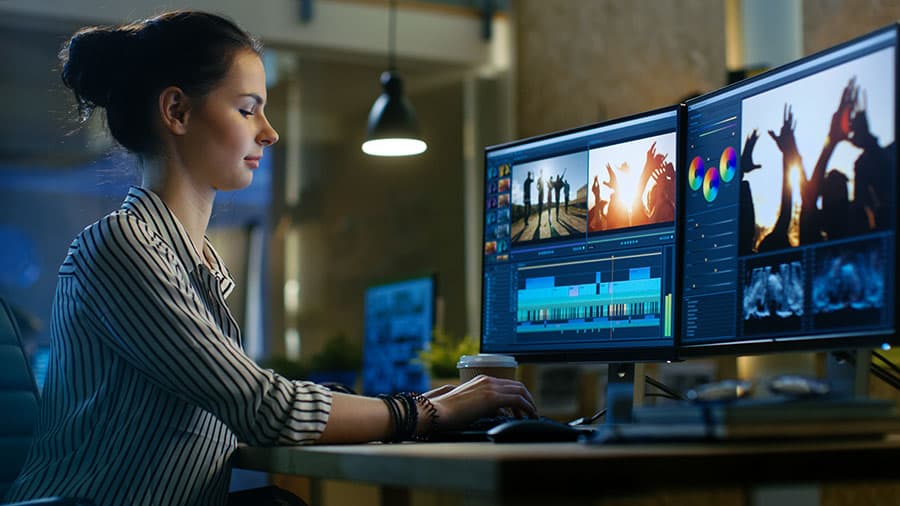 Legal Video Services
Video is a fantastic way to help inform, educate, and persuade both jurors and potential clients. If you're in need of video services, count on MGM Trial Services. Our video professionals have years of hands-on experience in creating videos that make a big impact. MGM offers a variety of video services, including:
Day in the Life Videos
Certainly, you can tell the jury about the daily struggles your client faces. But being able to show the jury what a day in the life of your client is really like can have an impact that mere words never could. MGM Trial Services has experience creating compelling Day in the Life videos that give jurors an accurate depiction of your client's day and the challenges he faces. Day in the Life videos have also proven effective in convincing opposing counsel to settle the case rather than going to trial.
Interactive Deposition Videos

If you have a highly technical or complex case, consider using UltraDep. Unlike traditional video deposition that simply show a witness talking to the camera, multi-media, picture in picture, interactive deposition videos allow witnesses to use multimedia elements to illustrate their points, allowing jurors to better understand their testimony. Witnesses use a simple touch-sensitive monitor to pinpoint information, evidence, and exhibits; then, MGM Trial Services' litigation experts create a seamless video combining exhibits and deposition testimony.
Video to Transcript Services (including Video Synchronizing)

Creating individual video clips and transcripts is a powerful method of showing the jury what you want them to see, rather than risking exposing them to irrelevant or even damaging material that may be present in the longer video. The video experts at MGM Trial Services will work with you to identify the specific clips needed, then to synchronize the video with transcripts that you can show the jury during trial. The end result is a powerful, persuasive, and easy-to-use courtroom tool.
Website Promotional Videos
Video is certainly a powerful tool, and increasingly, attorneys are looking at video as a way to enhance their own businesses. Adding videos to your firm's website—to introduce your attorneys, help visitors understand more about your practice areas, and encourage visitors to make contact—is an excellent way to help potential clients better get to know your firm. If you need videos for outside of the courtroom to promote your firm and its specialties, MGM Trial Services is ready to help. Our video experts are adept at capturing the essence of your business in a way that highlights and promotes the services you offer in a professional manner.