TRIAL PRESENTATION SPECIALISTS: AV SOLUTIONS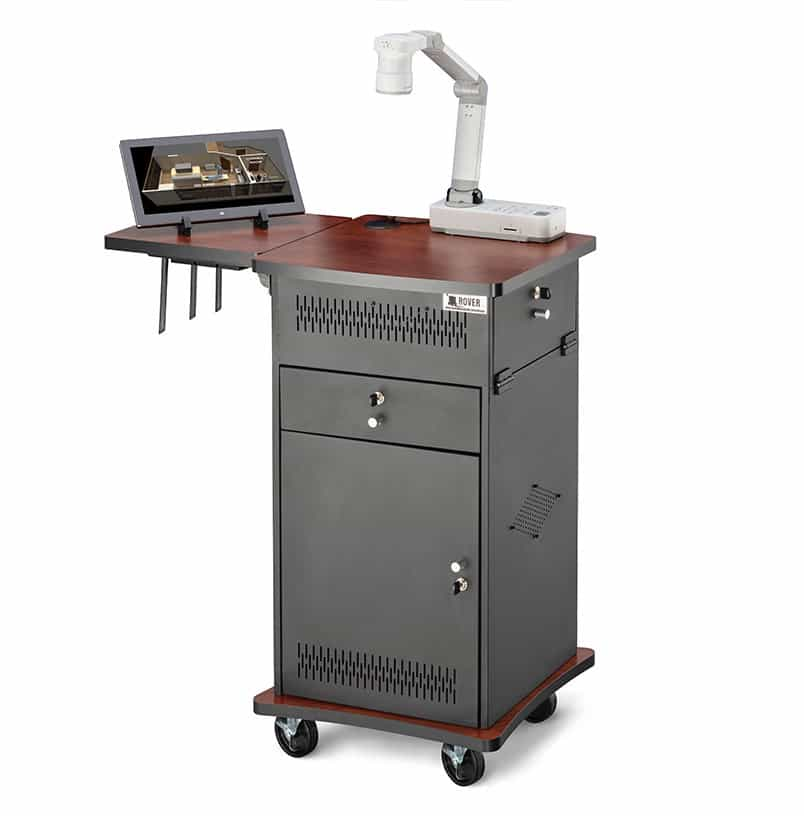 Introducing the Rover ST
The Rover-ST is the audio/visual (A/V) solution you need, where you need it. You choose the audio/video docking stations, input/output ports, WiFi networking gear, and power supplies you need. We build a Rover to suit your needs so you don't have to pay for tech that you are unlikely to ever use.
About the Rover
The Rover started as an innovative solution to a common problem faced by trial attorneys. Every courtroom has different technology. One state's attorney's office envisioned a hassle-free means of ensuring each courtroom would have all of the A/V technology they needed for attorneys to present their cases. The platform needed to be readily accessible for attorneys familiar with hi-tech and low-tech methods of displaying evidence. Also, the platform had to be easy to move, and be compact enough to fit in even the smallest courtroom.MGM created the solution. With the Rover-ST, a tech-savvy attorney using an iPad with TrialDirector software can connect their screen display to the house monitors in the courtroom as easily as a more hands-on attorney can plug in a document cam and use a pencil to point to contested language in a contract.
When a courtroom, a classroom, or a board room needs an A/V solution, bring in the Rover-ST. Once the cart is in place, lift up the folding surface and position your projector, document cam, and laptop/tablet. Based on your preferences, any variety of electronic presentation devices can be quickly hooked up to the cart.
The Rover-ST can include the standard HDMI, USB, and ethernet ports, or more specialized connectors for Mac/iPad, WiFi connections, or even ports for DVD and VHS players! And of course, each Rover-ST is built with more than enough three-prong outlets to power all of that technology. Instead of worrying that the adapter you have is incompatible, simply wheel in the Rover, and the problem is solved.
Contact MGM Trial Services for a free demonstration of how the Rover-ST can cost-effectively solve the A/V needs of courtrooms, schools, or wherever else you need to share your ideas.